B
Brad Widdup is regarded by many in the Australian Racing Industry as having the best cv in racing to become a trainer. Brad was the son of a local Albury racehorse trainer when he decided to move to Sydney at age 17 where he landed his first job as a stablehand with BJ Smith at Eclipse Lodge. There working with BJ he was introduced to his first Group One horse, Circles of Gold, who Brad strapped and travelled with to interstate carnivals, Circles of Gold went on to win the Gr 1, AJC Oaks and became the dam of Elvstroem and Haradasun. Brad was soon approached by trainer Rod Craig to work for him, Brad was only twenty-one years old when he was appointed Foreman and the stable found great success with the giant killer "Intergaze".
Intergaze was the winner of over $3 million in prizemoney and Brad still holds fond memories of such a special horse, Brad was fortunate to saddle up Intergaze and accept the Trainers' trophy the day Intergaze defeated Octagonal in the Gr 1, Queen Elizabeth Stakes at Randwick.
In 1999 Brad moved to Brisbane to work with Liam Birchley to run Bill Mitchell's stables, the satellite stable had Gr 1, success with Akhenaten in the Doomben Cup. In January 2003 with the closure of the satellite stable Brad moved back to Sydney where he was offered immediately a position as Foreman for Graeme Rogerson at Randwick. The stable had success that year with Polar Success in the Gr 1 Golden Slipper, yearlings that were identified for their ability that year included Not a Single Doubt, Savabeel and Econsul.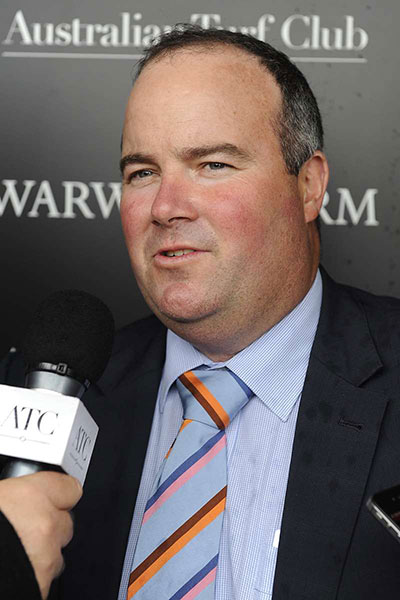 January 2004 Kevin Moses approached Brad to be Foreman at his newly established Randwick stable, with only a small stable of thirty horses they maintained a position in the top ten trainers in Sydney for three years, stable stalwart No Wine No Song went on to win the Gr 1 Sydney Cup.
In February 2008 Brad decided to apply for the position of Assistant Trainer at Crown Lodge then under the ownership of Ingham Bloodstock with Head Trainer Peter Snowden. The business made national headlines when it was sold to HRH Sheikh Mohammed's Darley Australia that year.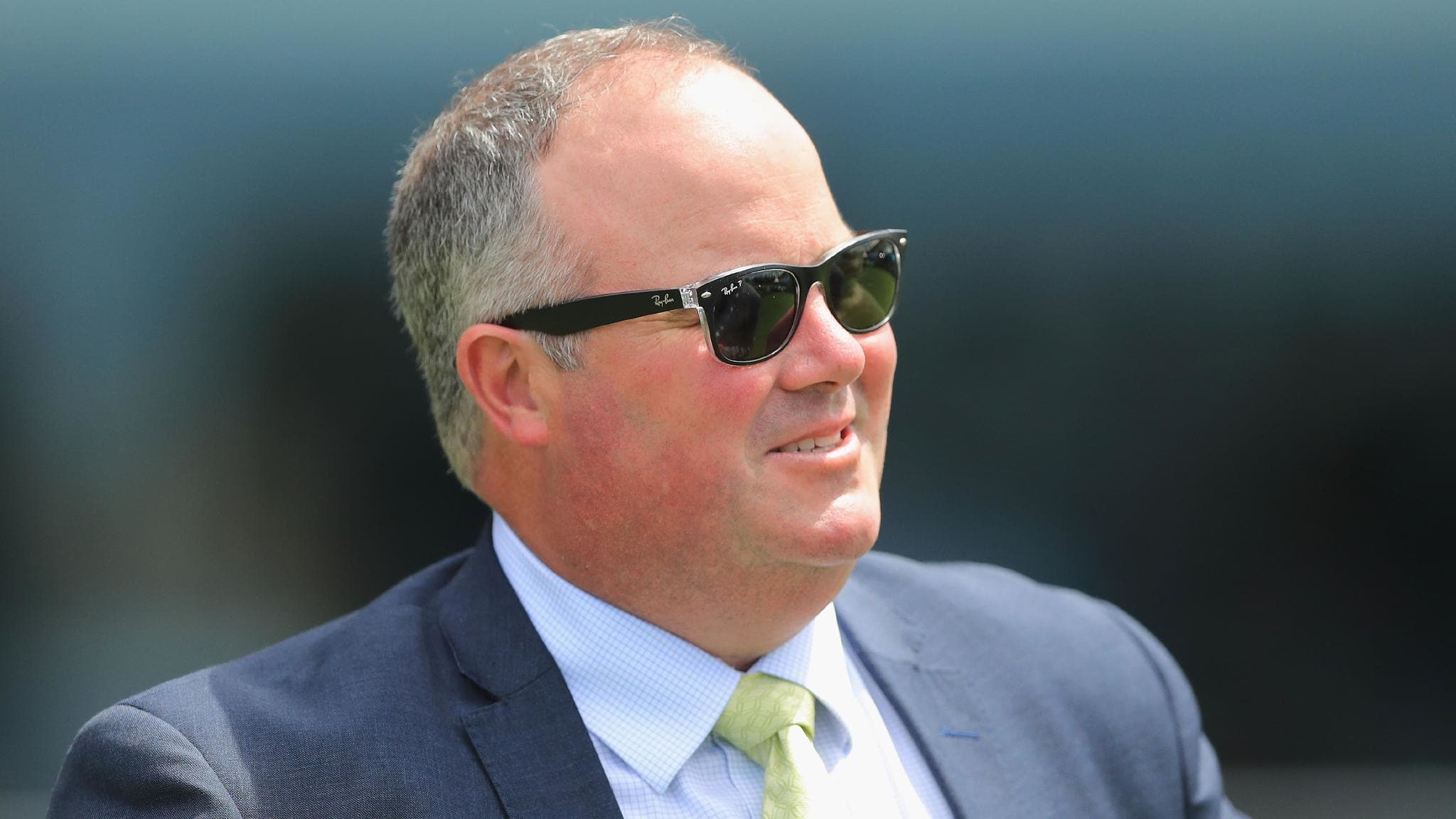 The stable achieved great results, Brad worked under Peter Snowden for six and a half years as his Assistant before Peter's departure. With the new Head Trainer John O'Shea, Brad retained his role as Assistant Trainer at Crown Lodge then under the banner of Godolphin.
During the years Brad was at Crown Lodge they amassed 43 Gr 1 wins, horses included Forensics, Denman, Sepoy, Helmet, Earthquake, Guelph, Epaulette and Holler and Magic Hurricane to name only some of the outstanding gallopers to call Crown Lodge home.
Brad held his position for over nine and a half years at Darley / Godolphin Crown Lodge, when he was approached to become a Trainer at the boutique property in Clarendon, Hawkesbury in May 2017. With the full support of clients like Max Whitby, Neil Werrett, B.K Racing, Emirates Park, Newhaven Park, James Harron Bloodstock, Fairway Thoroughbreds, Jadeskye, Segenhoe Stud, Coolmore and Darby Syndications the future looks positive. With the highest work ethic, ambition, knowledge and professionalism to become a successful trainer, Brad trained his first starter to win, Junglized on May 26th 2017. He then built on that with exceeding 100 winners in the first two years, Brad has seized this new opportunity and looks forward to establishing himself as a prominent trainer with results to feature in the Sydney metropolitan premiership in time to come.
Brad is also a family man, married to Milissa they have three children, Cooper, Maddison and Hunter and when racing commitments permit Brad enjoys nothing more than getting to see the kids participate in their sporting interests.
#TeamWiddup